Access IT Solutions Blog
Access IT Solutions has been serving the Florida area since 2008, providing IT Support such as technical helpdesk support, computer support and consulting to small and medium-sized businesses.
The #1 Cybersecurity Threat Targeting Indian River County Businesses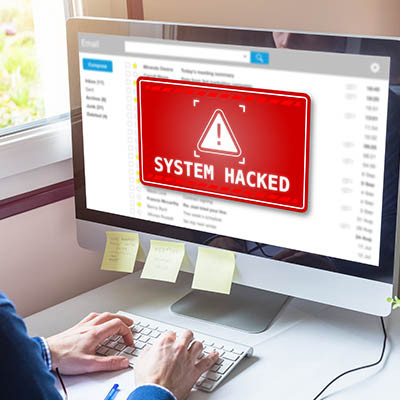 Cybercriminals are targeting businesses throughout central Florida. They are using very aggressive, targeted attacks to disrupt business, steal sensitive information, and attempt to extort money. Let's talk about some ways that your business can defend itself from these aggressive attacks.
All Businesses Face Risk, but Healthcare is a Prime Target
If you are a business owner outside of the healthcare space, we don't want you to ignore this. Businesses of all sizes are just as vulnerable, and just as likely to face a cyberthreat. That being said, right now, healthcare services are a prime target for cybercriminals in general. Criminals know that these businesses are short-staffed, very busy, and will do anything to resolve a major disruption to their services.
That sounds like a lot of businesses, right?
Here's the thing—healthcare providers have strict requirements for protecting patient data. In general, a hospital or medical center is going to have a certain level of IT security in place that should make it harder for criminals to get in.
Back in April, a healthcare company that operates two medical centers in Palm Beach experienced a cybersecurity incident that crippled telephone and computer systems for several days. This is a major disruption to business, and caused a lot of bad press in a short amount of time. In particular, a patient had told WPTV that they were concerned that hospital staff could give them the wrong medicine. While a spokesperson for the healthcare provider came out to say that this isn't possible, that's still a tough situation to be in. It just goes to show that a cybersecurity problem can become a much bigger problem very quickly.
If your business doesn't have the same level of security as, say, a hospital, then it is only a matter of time before something sneaks past your defenses.
What Are the Top Cybersecurity Threats Facing Central Florida Businesses?
There are three major threats that businesses and other organizations have been experiencing over the last several months (or in some cases, even longer). These highly-targeted, highly-successful attacks can cause long-term pain to any organization, in terms of downtime, costs, and public relations.
General Malware Attacks
Malware is generally pretty easy to defend against, but it is still a major problem for businesses throughout Vero Beach, Indian River County, Brevard County, and beyond. This is due, in some part, to smaller businesses feeling like they are a little bit more immune to the threats that larger businesses in more populated areas are facing. You might not get the same amount of foot traffic as a similar business in Miami or Orlando, but that doesn't mean the target on your back is any smaller.
Malware generally isn't targeted. Its very nature is designed to spread in any direction it can. For the cybercriminals, it's more about quantity. That is specifically why smaller businesses and healthcare practices are often the victim of these types of threats. Your defenses aren't as mature as those found in larger enterprises.
Fortunately, preventing malware typically just requires strong endpoint protection solutions. By dishing out managed antivirus and antimalware protection across all devices on your network, you can eliminate most of the threats. The key is to manage every single device, however. If you have remote workers, or staff that are using personal devices to do work, the risk goes up unless you also have a plan to protect those personal devices too. This is definitely something smaller businesses often overlook, and it's an easy entry point for these types of threats.
Ransomware
Ransomware is technically a type of malware, but it's been leading the headlines for a couple of years now. Ransomware is extremely destructive to a business, which is a little ironic, considering that cybercriminals want you to recover from it.
Ransomware works like this—once the ransomware finds itself on your system, it locks down all of your files so you can't access them. It basically cripples you from having access to anything on the computer, or in some cases, the whole network (many types of ransomware will quickly spread across as many devices on your network as possible).
In order to get access to your data again, you need to pay a ransom to the cybercriminals. It could be hundreds of dollars, thousands of dollars, or more. Once you pay them off, they will (supposedly) grant you access to your data once again. If you don't pay them, they will either delete your data or steal it and leak it. This is where things get really ugly for healthcare providers who have to absolutely protect patient data.
It's incredibly difficult to remove a ransomware attack, unless you are thoroughly prepared. If you don't have a very iron-clad backup solution, you might be forced to pay the ransom while dealing with the disruption of business. Keep in mind, these are criminals holding your data, so paying the ransom doesn't mean they will keep their word.
Like malware in general, preventative measures need to be taken to try to prevent these types of attacks.
Phishing Attacks
The number one cyberthreat facing businesses within a 100-mile radius of Vero Beach is phishing attacks.
Phishing attacks are dangerous because of how varied they are, and they can carry a wide range of harmful payloads. Sometimes, a phishing attack is just designed to steal a little information—a login for a bank account or some other online account, or a little money in the form of gift cards. Other times the phishing attack could drop ransomware or other malware onto the target.
The biggest problem with phishing attacks is that they tend to slip right past your defenses because they trick your staff into leaving open doors. Most IT security software isn't going to prevent your staff from handing over a password to someone who claims they should have it.
For example, a phishing email might show up in your billing department's inbox, claiming that there is a problem with one of your bank accounts. It will claim that your password has been stolen and in order to rectify this, you need to log into your account and fix something in your account settings. The email will link to a page that looks like your bank, but any information entered will simply go to the cybercriminal.
Phishing is really tough for central Florida businesses because it really does require vigilance and a security-first mindset across your entire organization. Staff training and very thorough, well-planned cybersecurity protections are required to protect yourself from these types of threats.
We are Dedicated to Securing Central Florida Businesses
If your organization deals with sensitive customer or patient information, you need to do your due diligence to protect it from cyberthreats. That doesn't mean that a small business needs to have the budget of a much larger enterprise. We specifically work with small businesses and healthcare providers, and we provide high-end, scalable managed IT and IT security solutions that you would normally expect to see at massive Fortune 500 companies at a budget that makes sense for smaller organizations.
While our main office is located in Miami, we also have a location at Vero Beach and serve Indian River County, Orange County, Brevard County, and the general Orlando area. We'd be more than happy to discuss your IT needs. Start by giving us a call today at (888) 548-9511.
Comment for this post has been locked by admin.
Comments
No comments made yet. Be the first to submit a comment