General Business
Secure Email For Business is a quick, secure, and efficient means of communication. Our Secure Email Solution gives businesses a plethora of opportunities: send and receive secure email from our Cloud-based portal or Microsoft Outlook; attach and encrypt files & documents; eliminate postage, printing, and document shredding costs; and perform full audits and print message reports for all secure accounts.
In addition to our Secure Email Solution, we also offer direct API integration to help streamline the process of protecting your entire business' communication efforts. Our Customer Connect secure contact form also allows outside clients and customers to send secure messages directly to a department within your business, right from your website.
Our secure solutions are all federally compliant with general business regulations and requirements, including those from GLBA, SOX, and the SEC. Federal financial penalties are as severe as they've ever been, many so steep that businesses have even been forced into bankruptcy. Secure email not only benefits your clients and employees, but it benefits your company's finances and your company's overall reputation.
Take the following steps to ensure that your business does not fall victim to compliance violations:
Secure your messages, attachments, and response emails
Monitor and review all emails (and their attachments)
Audit emails (and their attachments) for regulatory purposes
Eliminate email disclaimers as they are no longer a valid form of protection
Ensure the protection of Personally Identifiable Information (PII)
Moving Business At The Speed Of Light
Secure Business Solutions
Business Compliance Information
SOX Compliance
The Sarbanes-Oxley Act was passed in 2002 and "introduced major changes to the regulation of financial practice and corporate governance" to help ensure that shareholders and the general public are protected from enterprise accounting errors and fraudulent activities.
It also helps by "improving the accuracy and reliability of corporate disclosures made pursuant to the securities laws, and for other purposes."
You can read the full Sarbanes-Oxley act right here.
GLBA Compliance
The Gramm-Leach-Bliley Act (also known as GLBA or the Financial Services Modernization Act) was passed in 1999 and requires that all "financial institutions – companies that offer consumers financial products or services like loans, financial or investment advice, or insurance – to explain their information-sharing practices to their customers and to safeguard sensitive data."
The act consists of three sections, which each pertain to their own specific, respective means of information protection and the protocols that should be in place to do so. These three sections include: The Financial Privacy Rule, The Safeguards Rule, and The Pretexting Provisions.
You can learn more about GLBA compliance here.
SEC Compliance
The Securities & Exchange Commission (SEC) has their own department dedicated to compliance examinations and inspections "to protect investors, ensure market integrity and support responsible capital formation through risk-focused strategies that: (1) improve compliance; (2) prevent fraud; (3) monitor risk; and (4) inform policy."
Learn more about SEC compliance and inspections right here.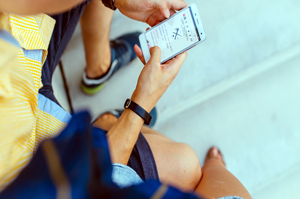 Since the wide release of the mobile phone in 1983, business has never been the same. So why choose a solution that's not optimized for your mobile device? You can log in, compose, send, receive, and retract secure emails from our cloud-based portal from any mobile device.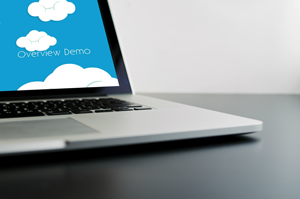 NeoCertified's Cloud-based portal is unlike any other. With an extensive number of features and preferences to choose from, sending and receiving secure email has never been easier. Retract secure emails, perform full audits, set read-receipt notifications and more!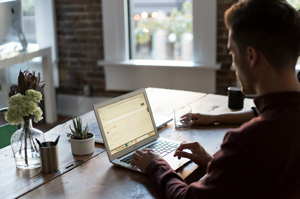 - Microsoft Integration
- API Integration
- 30 Day Money Back Guarantee
- 24/7 US-based Customer Support
- Unlimited Secure Emails
- Federal Compliance
See Our Pricing Plans