Legal Solutions
The American Bar Association (ABA) has highly suggested that all firms and practices utilize an email encryption solution to protect both their clients' and their practice's welfare. A legal practice often deals with a variety of industry-specific cases, which would in turn require email compliance for all of the communicated industry-related information. This generally pertains to sensitive, personally identifiable information, such as first & last names / healthcare information / personal records / credit card numbers / bank account numbers / social security numbers / driver's license numbers, and any piece of information that is tied to an individual person.
From the mortgage industry to financial and healthcare, our Secure Email Solution complies with all state and federal email compliance regulations.
We also offer a Microsoft Outlook add-in, which allows clients to send and receive secure emails directly from their Outlook application, and our Customer Connect secure contact form which can be placed directly on your firm's website.
Remember, the email disclaimers placed at the footer of your email no longer suffice as a way of protecting the information within the message. Once an email or its corresponding attachment has been read by a recipient, intentionally or not, it can't be unread. The confidentiality of documents that attorneys and paralegals exchange is paramount in regards to the privacy of a client. Attorney-client privileges, by law, hold the attorney to a higher standard, which if jeopardized by a data breach, could end with severe castigation, including severe penalties levied against the entire firm.
Your legal team or law firm can benefit from our 24/7 100% US-based customer support experience; our Cloud-base portal which allows you to retract sent messages and perform full secure email audits; and from our complimentary Microsoft Outlook add-in, making it easier than ever to send and receive secure emails.
Secure Solutions For The Legal Industry
Legal Solutions
Legal Compliance Information
GLBA Compliance
The Gramm-Leach-Bliley Act (also known as GLBA) is a requirement that financial institutions are required to comply with. It's stated in GLBA that "companies collect personal information from their customers, including names, addresses, and phone numbers; bank and credit card account numbers; income and credit histories; and Social Security numbers. The Gramm-Leach-Bliley (GLB) Act requires companies defined under the law as "financial institutions" to ensure the security and confidentiality of this type of information."
For legal matters involving financial institutions, including insurance agencies, investment firms, and loan agencies, GLBA compliance is required.
You can learn more about GLBA compliance here.
HIPAA Compliance
When dealing with healthcare or medical-related cases, all information when transferred must be sent across a HIPAA compliant secure email solution.
According to the US Department of Health & Human Services, "Congress recognized that advances in electronic technology could erode the privacy of health information. Consequently, Congress incorporated into HIPAA provisions that mandated the adoption of Federal privacy protections for individually identifiable health information."
You can learn more about HIPAA compliance here.
TILA-RESPA Compliance
If your firm deals with the Mortgage & Title Industries, the updated TILA_RESPA requirements, now in effect, focuses attention on the protection of Non-Public Personal Information (NPPI). This pertains to sensitive personal information, including health records, credit card/debit card numbers, driver's license number, social security numbers, and individual first & last names.
It has been highly suggested by the American Land Title Association (ALTA) that a secure email solution be used "when transmitting Non-Public Personal Information".
You can learn more about the suggested practices here.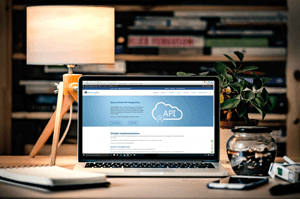 Secure API Integration allows businesses to send and receive secure email directly from your business application. Not only will the process be more streamlined, but all messages will be encrypted at all times.
You can learn about API integration here.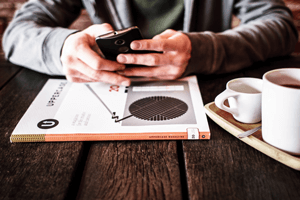 Our mobile-optimized portal gives you access to sending & receiving secure email from any device, including both tablets and smartphones. You can even run message reports & retract sent secure emails directly from your mobile device.
Learn about our mobile experience here.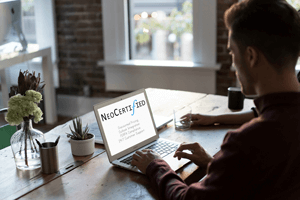 - 24/7 Customer Service
- 30 Day Money Back Guarantee
- Co-Branded Webpage
- Federal Email Compliance
- User-Friendly Application
- Unlimited Secure Emails
Legal Pricing Information