Our most popular and keystone product is our HIPAA Compliant Email Solution, which also includes a Microsoft Outlook integrated plug-in for each license.
In addition, we also offer a secure inbound email option called Customer Connect, which allows clients to compose and send secure messages (with attachments) directly on your website. And for larger healthcare organizations, our encrypted API integration is the perfect complement, which would allow your users to access our secure solution directly from your business application.
Our Secure Email works hard to ensure that there is a balance between offering an unparalleled security solution with one that's equally just as easy set up and use. Regardless of your position, field, or industry, you can be sending and receiving secure email within a matter of minutes.
Our Secure Healthcare Solutions
HIPAA Compliance Information
HIPAA Requirements
There are FIVE (5) specific requirements as related to email. (Click here to review the HIPAA Security Rule)
Access Controls: A covered entity must implement technical policies and procedures limiting access to systems containing electronic protected health information (ePHI) only to personnel with sufficient access rights. (164.312 (a)) The Access Controls specifications include:
Audit Conrols: A covered entity must implement software that record and examine activity in information systems that contain or use ePHI. (164.312 (b))

Having Unique User Identification
Having an Emergency Access Procedure
Having Automatic Logoff Process
Having Encryption and Decryption Process

Integrity: A covered entity must implement policies and procedures to protect ePHI from improper alteration or destruction. (164.312 (c)). This includes having a mechanism to authenticate ePHI.
Person or Entity Authentication: A covered entity implement procedures to verify a person or entity accessing ePHI is the one claimed. (164.32 (d))
Transmission Security: A covered entity must implement technical measures to guard against unauthorized access to ePHI that is being transmitted over an electronic communications network (164.312 (e)). This includes having integrity controls and encryption.
HIPAA Compliance
Electronic Protected Health Information (ePHI) is extremely sensitive, confidential patient data that, according to both state and federal regulations, must be kept secure, regardless if it's stored, transmitted, or transferred. If these policies aren't followed by a covered business or its associates (including their subcontractors), severe penalties of up to $1,500,000 per year may be imposed upon that business.
A single breach into your unprotected system may now result in heftier fines, client reparation costs, and most importantly, the biggest casualty of them all being your business' reputation.
Our HIPAA compliant email solution, which includes both the secure portal and Mircosoft Outlook plug-in, is the next step in compliance, helping your business avoid overwhelming fines.
Instill trust in your clients and your employess by implementing a secure email encryption solution that helps your business maintain both its required level of security and its integrity.
For HIPAA Compliant Email Pricing, click here!
How To Become Compliant?
According to HIPAA, any company that handles medical records is considered a "Business Associate" and would need to sign a Business Associate Agreement (BAA). We're happy to provide a BAA for any of our customers. Click Here to see an example BAA and learn more.
Using a HIPAA compliant email solution, such as NeoCertified, ensures that all emails dealing with ePHI are only accessible by entitled covered entities.
Train and re-train your medical staff who have access to ePHI and all medical records on updated HIPAA procedures regularly.
To find our more about regulations and email-related requirements, you can find the entire HIPAA Security Rule here.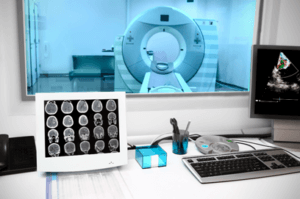 Any person or organization that has access to, transmits, or stores ePHI is considered a covered entity. All subcontractors must also comply and document (HIPAA Business Associate Agreement) that they are compliant. You can find out more covered entities by visiting the US Department of Health & Human Services.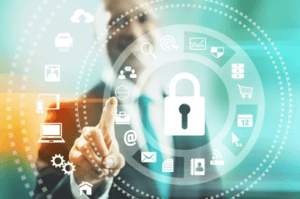 Give your organization the ability to work directly through a secure portal while communicating with clients, business associates, and other medical professionals. All confidential information is safeguarded, meeting all state and federal security regulations, including compliance with HIPAA and HITECH.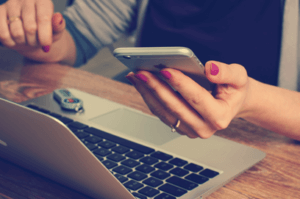 - Secure mobile access available
- User-friendly application
- Microsoft Outlook integration available
- 30 day money back guarantee
- Cloud-based secure email solution
- Reduce compliance costs and eliminate compliance fees
Healthcare Pricing Information