Financial Solutions
We offer a variety of secure solutions that comply with financial digital security regulations on state-wide and federal levels, including GLBA, SOX, and SEC.
Secure Email is our cornerstone security solution, which operates across a protected, versatile cloud-based portal, and can be integrated into all versions Microsoft Outlook. From the portal, you can send, receive, monitor, and retract all of your secure emails; you can also perform full audits on the licensed accounts in just a matter of minutes.
Our secure inbound email solution — known as Customer Connect — allows website visitors and business clients the opportunity to compose their own secure emails to your business directly from your website. This gives your clients the power to compose secure messages on their own volition, attach any sensitive files, and submit directly to any department or specified email address within your company.
In addition to Customer Connect and our Secure Email Solution, we also offer encrypted API integration, which makes the sending and receiving of secure email a much easier process for larger organizations.
We pride ourselves on a customer service team that both our clients and any of their recipients can access, either through our online chat feature, by way of email, or through the most traditional of methods… a phone call. Feel free to give us a call to set up your free trial, or if you have any questions about our solutions.
Industry-Specific Information
Accounting
Protected information is passed between accountants and their clients regularly. Information including bank statements, tax forms/returns, and medical billing records automatically warrant the need for secure email. Find out ho you can stay compliant with all GLBA, SOX, and HIPAA/HITECH regulations.
Banking
For the banking and crediting industry, the FFIEC, GLBA, and FACTA (Fair and Accurate Credit Transactions Act) impose regulations that could result in severe penalties, if a business fails to comply. Dealing with a customer's personal information, such as their social security number, their banking information, and their credit card information stresses the need for secure email.
Mortgage & Title
Mortgage & Title service industries (MBA) are forced to comply with a wide array of regulations, including RESPA (the Real Estate Settlement Procedures Act), TILA (the Truth In Lending Act), FACTA, HMDA (the Home Mortgage Disclosure Act), ECOA (the Fair Housing Act, Equal Credit Opportunity Act), and the FLSA (the Fair Labor Standards Act). With a number of policies to follow, don't let yourself get overwhelmed, over-complicating the situation: NeoCertified can help you become compliant with all email requirements today.
Archiving
We are currently offering Financial Services Archiving for all businesses looking to comply with FINRA & SEC secure archiving regulations. Customers now have the ability to archive all secure emails into a variety of archiving solutions, including business-controlled systems and third-party environments. Give us a call to learn more today at (888)548-9511.
Financial Compliance Information
GLBA Compliance
According to the Gramm-Leach-Bliley Act's (GLBA) compliance requirements, all Financial Institutions must "ensure the security and confidentiality of this type of information. As part of its implementation of the GLB Act, the Federal Trade Commission (FTC) issued the Safeguards Rule, which requires financial institutions under FTC jurisdiction to have measures in place to keep customer information secure. But safeguarding customer information isn't just the law. It also makes good business sense. When you show customers you care about the security of their personal information, you increase their confidence in your company."
You can read the full Gramm-Leach-Bliley Act right here.
SOX Compliance
The Sarbanes-Oxley Act was passed in 2002 to help ensure that shareholders and the general public are protected from enterprise accounting errors and fraudulent activities. It also helps by "improving the accuracy and reliability of corporate disclosures made pursuant to the securities laws, and for other purposes."
You can read the full Sarbanes-Oxley act right here.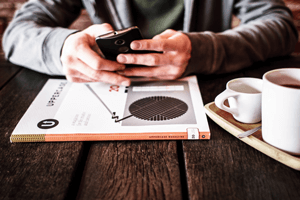 Mobile optimization has become a necessity for businesses and their clients, which is why we've optimized our secure email process for all of your devices. You can send secure messages with any protected attachments directly from your tablets, smartphones, and laptops.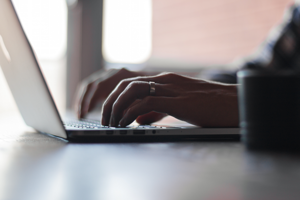 The Cloud-based portal is the central nervous system of secure email, where all messages sent, stored, and received are protected and encrypted at all times. From the portal, you can download our Microsoft Outlook plug-in, run message reports, and retract sent messages.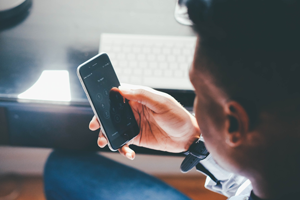 - 24/7 US-based customer support
- Microsoft Outlook integration available
- 30 day money back guarantee
- Discounts available for multiple user accounts
- Reduce compliance costs and eliminate compliance fees