Medical Web Development
MEDICAL WEB DEVELOPMENT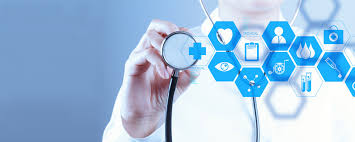 Are you looking for medical web development experts in Florida? AccessMSP is a highly qualified, certified healthcare consulting company with almost 20 years of experience. We are currently offering medical web development along with our many other services in South Florida. We have the best medical web development professionals in the area. Our medical web development team understands that each business has unique needs, and they are prepared to cater to all your medical web development requirements.
If you need custom medical web development that follows SEO guidelines, then we are just the company you are looking for. We have our own platform, specifically designed to create and develop search engine optimized content, but flexible enough that we can create personalized extensions to accommodate all your medical web development needs. We want to help you build and increase your website's online presence, and the most efficient, cost-effective way to do this is to have your website created by medical web development professionals that know both their job and the healthcare industry.
These are other services we offer:
Our medical web development services include a content management system, custom medical web development, Ecommerce options, and more. If you have a clear idea for the website for your healthcare practice or business, you can tell us all about it and we will develop it for you. If you have no idea how you want to approach your medical website, then we can also offer advice on the matter.
In addition to medical web development, we offer many other services, such as medical web design, digital marketing, website search engine optimization, and other medical marketing solutions that cater to the healthcare industry.
If you are looking for medical industry specialized web developers, don't hesitate to call us at (888) 548-9511 or fill out our service information request. We will be happy to answer any queries you may have.