AccessMSP Blog
Access IT Solutions has been serving the Florida area since 2008, providing IT Support such as technical helpdesk support, computer support and consulting to small and medium-sized businesses.
Building Trust and Confidence in Healthcare: The Critical Importance of IT Management and Cybersecurity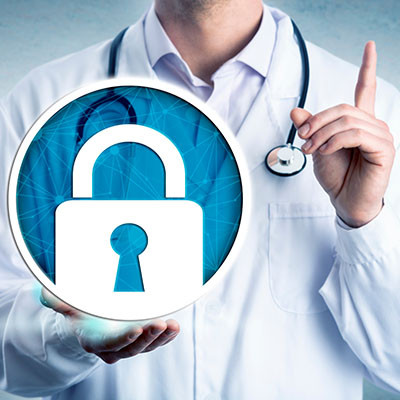 IT Management and Cybersecurity: Critical Factors for Healthcare Providers
In today's modern world, technology and cybersecurity are integral parts of the healthcare industry. The use of electronic health records (EHRs), telemedicine, and other digital tools is essential to provide high-quality patient care. However, the rapid growth of these technologies, mixed with insufficient implementation procedures has led to a huge increase in cybersecurity risks. As a result, healthcare providers must prioritize IT management and cybersecurity to protect patient data and maintain the integrity of their operations.
The Importance of IT Management for Treasure Coast Healthcare Providers
IT management involves the administration, maintenance, and optimization of information technology resources. In healthcare, IT management is crucial for many reasons. First, it enables healthcare providers to store, access, and share patient information securely. With EHRs, providers can easily access patient data from anywhere, improving coordination of care and reducing the risk of errors. Additionally, IT management ensures the proper functioning of medical equipment and systems, which is critical for patient safety.
Effective IT management also leads to increased efficiency and productivity. With streamlined processes and optimized systems, healthcare providers can focus on delivering quality care to patients. Furthermore, IT management can help reduce costs by eliminating redundancies, minimizing downtime, and improving resource allocation.
In other words, healthcare providers will benefit from dealing with fewer issues related to technology, and more of the benefits that technology is supposed to be providing.
The Significance of Cybersecurity for Florida Healthcare Providers
In the digital age, cybersecurity is a growing concern for all industries, including healthcare. Cyberattacks can result in data breaches, theft of patient information, and system downtime, which can have serious consequences for patients and providers. Therefore, healthcare providers must implement strong cybersecurity measures to protect patient data and prevent cyberthreats.
One critical aspect of cybersecurity is data encryption. Encryption involves encoding data so that it is unreadable without the proper decryption key. This method can protect sensitive patient data from unauthorized access, theft, or loss. Another critical cybersecurity measure is regular system updates and patching. Providers should ensure that their systems are up-to-date with the latest security patches to prevent cyberattacks.
Moreover, healthcare providers should implement access controls to limit who can access patient data. By using role-based access controls, providers can ensure that only authorized personnel can view or modify patient information. Additionally, providers should conduct regular employee training on cybersecurity best practices, such as password management and identifying phishing emails. We cover these steps in more detail here.
The Impact on Patients
The impact of cybersecurity breaches on healthcare providers and patients can be devastating. Data breaches can result in identity theft, financial losses, and loss of trust in healthcare providers. Patients may feel violated or exposed when their personal information is compromised. Moreover, the damage to a healthcare provider's reputation can have long-lasting consequences, leading to a loss of patients and revenue.
On top of that, HIPAA violations are expensive; often much more expensive than the costs of ensuring the protection of medical records. The costs, per violation, can be anywhere from $100 to $25,000. A data breach doesn't usually result in a single violation, as it tends to pertain to all of the patients affected.
On the other hand, effective IT management and cybersecurity can create a sense of safety and trust for patients. When patients feel confident that their data is secure and that their healthcare provider is taking measures to protect it, they are more likely to engage with the provider and trust them with their care.
IT management and cybersecurity are critical factors for healthcare providers. Effective IT management can lead to increased efficiency, productivity, and cost savings. Cybersecurity measures such as data encryption, regular system updates, and access controls can protect patient data from cyberthreats. The emotional impact of cybersecurity breaches can have devastating consequences for patients and providers. Therefore, healthcare providers must prioritize IT management and cybersecurity to protect patient data and maintain the trust of their patients.
Access MSP has been providing IT and cybersecurity services for healthcare providers throughout Florida, from Brevard County down to Miami. We've made major investments in our staff and the tools we use to protect healthcare providers and keep your technology running so you can focus on your patients. Give us a call at (888) 548-9511 to get started.
Comment for this post has been locked by admin.
Comments
No comments made yet. Be the first to submit a comment