AccessMSP Blog
Access IT Solutions has been serving the Florida area since 2008, providing IT Support such as technical helpdesk support, computer support and consulting to small and medium-sized businesses.
Treasure Coast Business IT Services, Consulting, and Cybersecurity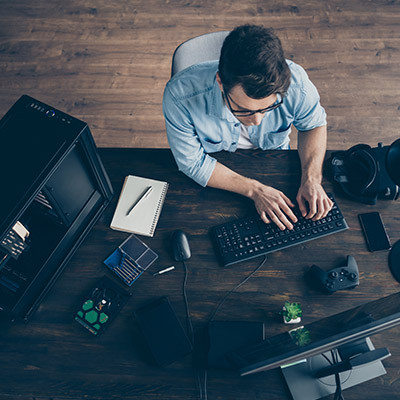 Florida's best-kept secret is most certainly the beautiful stretch of coastline known as the Treasure Coast. The entire region is just far enough from some of the other tourist destinations to feel "off the beaten path" but at the same time, a great place to live and work. We love the area so much we decided to open an office here, and we're so glad we did.
A Miami-Based Managed IT Services Provider Now in Vero Beach
For a while, local businesses throughout Indian River, St. Lucie, and Martin counties would express their concern about working with a Miami-based IT company. Fortunately, every business that has given Access MSP a chance has found us to be a great fit, despite the fact that some of our staff operates out of Miami.
Modern-day computer support isn't nearly as hands-on as it used to be. Sure, there are projects that require a physical presence—installing or replacing hardware, for instance—but a mature IT company like Access MSP tends to have very high-end remote support tools that don't require onsite visits or billable travel time. Let's face it, computer hardware has greatly improved over the last several years, and hardware-related issues are much less common than they used to be, as long as it has been implemented correctly.
Why Does My Business Need a Dedicated IT Provider if Computers Crash Less Often?
This is a pretty common question too—we even get this one from some of our great Treasure Coast clients during their quarterly business reviews. Not only is computer hardware a little bit more resilient, but when we take over and manage a company's IT, things just start to work like they are supposed to.
When your staff starts to deal with far fewer issues, they need to call tech support less often. Things just tend to work as they should. So then the question gets asked, "Why do I need you guys to provide support and manage my IT, everything has been great since we started working together?" I tell them the same thing every time.
In fact, we specifically have reporting tools to help back this up: our team is constantly working behind the scenes to keep your network running smoothly, keeping it secure, and fixing issues before they affect your staff. We're able to show specifically what we work on, what we monitor, and in a lot of cases, how many issues we've prevented.
Enterprise-Level IT Services, Scaled for Treasure Coast Businesses
One of the biggest benefits our clients throughout most of Florida get to experience is the fact that we're used to working with very demanding clients, and we have a very capable pool of talented techs at our Miami location who can supplement our staff at our Vero Beach location.
Look at it like this—if your business hired one or two individuals to manage your technology in-house, no matter how good they are, they would each eventually have a limit to the amount of experience they have. They also only have so many hours in the day, and most smaller businesses and organizations don't tend to have the budget for adequate IT staffing AND the expensive tools and training to streamline the management of their IT.
We'll be honest with you, IT management is very much an uphill battle. However, we've invested so much time and money in the tools and training so we can really level the playing field for your business.
Plus, many of the businesses we work with are in the medical or healthcare-related field, so they actually need an IT provider who can meet extremely strict compliance requirements, ensure absolutely minimal downtime, and extremely rapid issue resolution speeds. For us, that's par for the course, so any of our clients get that same level of attention and support. You just can't get that cost-effectively without having an entire team to back you up. In addition, we are able to service law firms, financial, general businesses, and other industries.
How Does It Work?
When we start working with a Treasure Coast business, we carefully audit, document, and optimize everything across their network to reduce issues. Then we set up our monitoring tools, and our dedicated team monitors and reviews all of the event logs and other information to spot issues before they affect your bottom line.
This isn't an uncommon practice these days—most mature IT companies offer some level of this, and they call it managed IT services. The difference with Access MSP is that we bake cybersecurity into everything we do, and we've found that this prevents a much wider spectrum of issues.
We look at downtime as something that's unacceptable. If you can't work, or if your business is at risk, or your staff is dealing with an IT issue, it's all-hands-on-deck for us. Your uptime and your profitability matters to us, because we know that if we've got your back, your business will thrive and we'll get to be your trusted IT partner for the entire ride.
Let's Work Together and Help Your Treasure Coast Business Turn Your IT into a Profit Center
We know you value your technology, and we know you think it's important for your business. You wouldn't have gotten this far into our blog post if you didn't. Let Access MSP take care of your technology so you can get the most out of it, and focus on driving your business.
We don't believe in pushy salespeople or annoying tactics or hooks, but we'd love to sit down with you and show you how we can make a big difference for your business. Give us a call at (888) 548-9511 to set up a consultation.
Comment for this post has been locked by admin.
Comments
No comments made yet. Be the first to submit a comment