AccessMSP Blog
Access IT Solutions has been serving the Florida area since 2008, providing IT Support such as technical helpdesk support, computer support and consulting to small and medium-sized businesses.
Older IT Security Technologies Don't Always Protect You From New Threats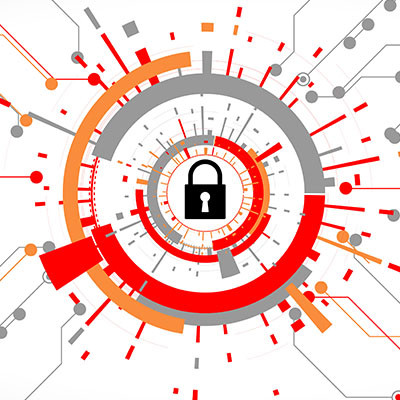 Let me ask you a question: let's say you needed to landscape your front yard. Would it make more sense to hire multiple companies to come in and each do a very particular job, or find a single entity that could handle every aspect from start to finish?
Now, consider the same question, but in regard to your business' cybersecurity solutions.
There's an Easier Way to Protect Your Florida Business than Juggling Who-Knows-How-Many Tools
The fact of the matter is that every business, regardless of how small it may be, has the kind of data that a cybercriminal seeks out. It doesn't matter if you are located in the center of Miami or the outskirts of Indian River County. Cybercriminals have been more aggressive in their attacks as well, taking advantage of current events and their own skills to make more effective efforts against more distributed workforces.
Now, consider what many Florida businesses continue to fight back against these efforts with: oftentimes, security infrastructures cobbled together out of different legacy systems that don't communicate well with each other and very well may be just barely holding on. Are you really confident that this will be enough to fight back against the growing threat that cybercriminals pose?
Most likely not. In addition to this kind of infrastructure being very expensive to maintain over time, the nature of these varied systems make them challenging to secure. The wider the gaps between your solutions, the less productive and more susceptible to threats your data will be.
Now, Let Me Ask You This… How Long Can You Afford a Loss of Almost $9000, Per Hour?
That's about the cost that downtime incurs on a business that lacks a cohesive and unified approach to its cybersecurity, and a successful cyberattack is a sure-fire way to experience this kind of downtime.
Fortunately, with our help, you're FAR less likely to find out the answer.
Trust Us to Provide and Perpetuate a Smarter Security Solution
We're committed to ensuring that our clients can:
A: Operate with the confidence that their business and its data is relatively secure
B: Maintain productive operations that enhance their business' success and profitability
We'll help you accomplish these goals by incorporating a comprehensive security platform that puts artificial intelligence to work. This allows the platform to cover (amongst other things), your…
Data backup and disaster recovery preparations
Anti-Malware and ransomware protections
Remote desktop management
Vulnerability assessments
Patch automation
Make It Simpler to Remain Secure and Operational
AccessMSP is here to help your business accomplish as much as it can so it can succeed in the goals you've set for it. Part of this involves keeping your business protected against the threats that could hold it back, or worse. Trust us to provide the cohesive and unified platform that will do so.
AccessMSP is a Miami-based managed IT services provider that serves the east coast of Florida, from Melbourne to Miami, with offices in Vero Beach, serving from Miami-Dade County to Brevard County including all counties in between.
Find out more by giving us a call at (888) 548-9511.
Comment for this post has been locked by admin.
Comments
No comments made yet. Be the first to submit a comment