AccessMSP Blog
Access IT Solutions has been serving the Florida area since 2008, providing IT Support such as technical helpdesk support, computer support and consulting to small and medium-sized businesses.
Choosing the Right IT Provider for Healthcare Organizations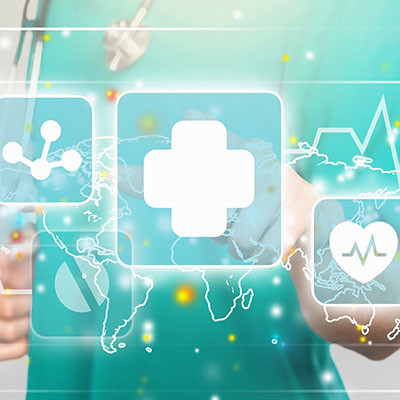 If you are a South or Central Florida medical organization, you need to read this before you select your next IT provider or entrust your sensitive patient data to another third-party company.
Doctors offices and Dental practices, hospitals, and other healthcare organizations aren't like traditional businesses. When you look at the typical IT needs of a modern office, you typically see the following components:
Workstations that are monitored and maintained remotely
Servers that are actively monitored and maintained remotely
Centralized antivirus that is kept updated and ran regularly
Firewalls and network security
Hosted cloud email with spam protection
Managed Microsoft licensing and Office subscriptions
Onsite data backup with offsite cloud backup storage
Some level of help desk support agreement for end users to get help as they need it
Network policies like strong password policies, enforced multi-factor authentication, and strict user access control
Accounting/billing/financial software
Various printers, scanners, and other specialized hardware and software
This sounds like a lot, and it is. Keep in mind that this is sort of a generic list. Most businesses tend to have some unique requirements, but generally, these core components make up the typical IT roster for the average business.
For healthcare organizations, you need ALL of that plus a whole lot more, including:
Secure medical record storage
Secure wireless access points, including separate secure guest accounts for waiting rooms, etc.
Email encryption and other communication security protocols
Medical billing software
Faster support response SLAs for critical hardware and software
Every aspect of your IT needs to have additional layers of security and meet strict HIPAA compliance requirements
Florida Medical Offices Require a Higher Standard of IT Service
Between HIPAA compliance and other regulatory standards, a drastic increase in cyberattacks targeting hospitals and other medical organizations, and the extremely high demand that comes with providing healthcare, your IT needs to be up to the task.
Healthcare organizations need an IT provider who understands these major challenges and can overcome them. AccessMSP has years of experience providing IT solutions to medical offices and other healthcare organizations, and we have seen how the entire industry has shifted over the last several years. We can help administrators and doctors make the right decisions when it comes to their technology, and help keep their network and sensitive patient information secure.
Does Your IT Provider Understand the Healthcare Industry?
It's one thing to be able to set up an office network or fix a computer issue, it's another to be able to implement complex healthcare IT solutions and to be able to support them.
We work closely with a large number of well-known medical industry vendors and solutions, including CompuGroup Medical (CGM - Medisoft, Aprima, Plus, Medisoft Clinical, Lytec, eMedix), Dentimax, and many others, so we can implement and support complex medical software and hardware that most other IT companies have never touched before.
This is important, because when a system goes down, it can slow your organization down, and that's not something most healthcare professionals can afford to risk.
AccessMSP is Your Healthcare Organization's Best Choice for Managed IT Support
Healthcare practices, clinics, hospitals, dental practices, laboratories, and more count on AccessMSP. While other south and central Florida IT companies might be great for the typical office, AccessMSP is the perfect fit for your healthcare organization. Give us a call at (888) 548-9511 to learn more about our services and to get an estimate.
Comment for this post has been locked by admin.
Comments
No comments made yet. Be the first to submit a comment