AccessMSP Blog
Access IT Solutions has been serving the Florida area since 2008, providing IT Support such as technical helpdesk support, computer support and consulting to small and medium-sized businesses.
Healthcare IT Services in Florida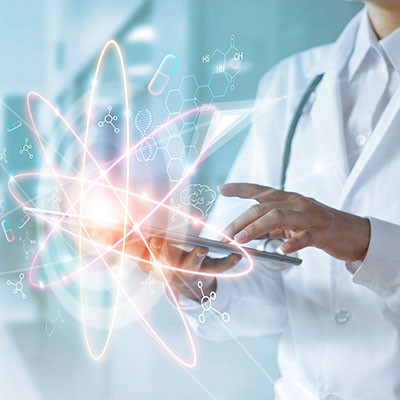 Healthcare and IT technology have an interesting relationship. While IT naturally exists to help make an organization more efficient, more effective, and more competitive, the healthcare industry tends to see technology as more of a necessary evil. "Yes, we need computers, but they certainly seem to get in our way."
We're here to change that.
Healthcare Providers Have a Lot More to Worry About Than Their Technology
When we talk about healthcare, we mean the full spectrum of healthcare organizations—doctors offices, hospitals, research centers, laboratories, pharmaceutical companies, private clinics, testing facilities, specialists, and more. Whether you directly work with patients or you are just one of the many cogs in the machine that tirelessly works to provide health services, this is for you.
Your work typically isn't defined by how cutting edge your technology is, or how efficient your computer systems are. At the end of the day, that doesn't define you—you are in the business of keeping people healthy and giving people the means to be safe and productive.
That doesn't mean technology isn't involved. Obviously you have computers, printers, fax machines, servers, specialized equipment, specialized software, and essentially everything else that most other businesses have… but it's different for healthcare providers. The typical IT stack that most businesses are wrapped around is there… but the care you provide is far more important.
Many healthcare professionals look at technology as a hurdle. It gets in your way. It's a new thing to learn and comply with, when you already have limited time and resources.
Our Mission is to Change That
The only reason that technology gets in the way for any organization is because it's implemented poorly. We work with medical professionals across eastern Florida, and we specifically work with vendors that build software and hardware solutions designed for healthcare providers. These vendors work directly with healthcare professionals to optimize and customize the user experience in a way that makes sense to doctors, nurses, lab techs, and other professionals in this demanding industry. It's software designed around your needs, but if it isn't implemented by someone who understands your line of work, it will all fall short.
Access MSP is the leading Miami-based IT provider for healthcare professionals throughout eastern Florida. We serve organizations like yours along the Atlantic, from Miami-Dade county up through Brevard county and beyond. We've invested countless hours of training and process-building, vendor relationships, and feedback from healthcare professionals like you to optimize our services. We can come into any healthcare provider and establish a roadmap to make your technology work for you, while meeting the demanding compliance requirements.
We work with some of the biggest vendors in the industry, like eMDS, Lytec, Medisoft, DentiMax, and Practice Partner, to name a few.
The Difference Between Regular IT and Healthcare IT is Night and Day
When our healthcare clients needed to adjust due to the pandemic, or make changes to meet new compliance requirements, they had an IT partner who understood their industry well enough that the transition didn't get in the way of the care they provided.
We understand that a clinic isn't the same as an office, despite having some of the same pieces. Everything needs to work effectively, and the technology needs to be so seamless that it doesn't get in the way, or else things fall apart quickly.
If you feel like your current technology provider just doesn't quite understand you, it's time to work with one who does. Give AccessMSP a call at (888) 548-9511 to set up a free consultation and to talk about how we can help align IT with your practice.
Comment for this post has been locked by admin.
Comments
No comments made yet. Be the first to submit a comment