AccessMSP Blog
Access IT Solutions has been serving the Florida area since 2008, providing IT Support such as technical helpdesk support, computer support and consulting to small and medium-sized businesses.
What Martin County Businesses Can Learn from Last Year's Cyberattack on Local Tax Collector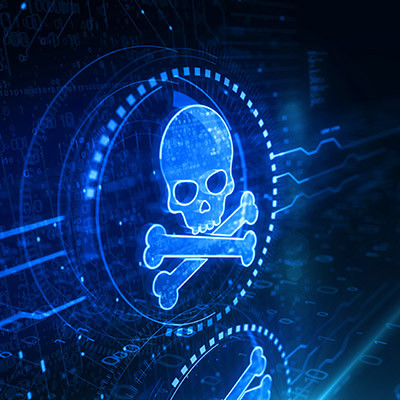 Last year, a tax collector in local Martin County was struck by ransomware distributed by a group known as Blackbyte. This attack managed to not only shut down the collector's operations, but also limited the services that could be provided for weeks after the fact. Today, however, we wanted to focus more on how their public relations could have been handled better throughout the ordeal.
Now, don't get us wrong: dealing with a cyberattack is a stressful and complicated matter. We have nothing but sympathy for the Martin County Tax Collector's office, but having said that, their PR did leave something to be desired.
How the Martin County Tax Collector's Office Handled their Cyberattack
Last fall, the tax collector was shut down to some degree for weeks on end as they struggled to overcome what was described as a "security incident" in its public-facing communications. The problem was, this was all that was shared about the event.
For months. On end.
In fact, even when reporters reached out a full year later, the team at the tax collector's office weren't particularly forthcoming or cooperative. It took a second attempt to get any more details from the tax collector—and these were good news details, the kind that you'd think the tax collection office would want to share. Again, they did eventually share this information, but for a long time there was radio silence.
This policy is not one that we'd recommend a business to take. In the case of Martin County's tax collection office, one critical detail was kept closer to the chest than it should have: the fact that no records had been accessed or downloaded… a detail that would have no impact on the investigation other than to calm those whose data may have been affected.
A Cyberattack Should Be Publicly Addressed, Within Reason
Now, is suffering from a cyberattack embarrassing? Of course.
Will hearing about your security failure lead to some current clients leaving, and remove you from some prospects' consideration? Absolutely.
Despite this, it is still better to remain as transparent as possible as you rebound from such a cybersecurity incident. While some details should be kept private—it'd be a bad idea to publicize the exact configuration of security solutions you add in response to an attack—sharing what you can with your current and potential customers will help you to rebuild that all-important trust they have in your capabilities to protect your data.
On top of this, you need to have a prepared strategy that will allow you to resume operations to some acceptable degree as quickly as possible. This is known as a business continuity plan, and needs to address every potential incident that could befall your business so that you're prepared to deal with them. With this prepared, you'd be better prepared to communicate with all involved parties. The tax collector's office was unprepared in this way as well, as residents of Martin County were still being directed to the St. Lucie County Tax Collector's office for services related to their vehicles, even though the St. Lucie office had announced that Martin County residents would no longer be accommodated.
The key is to balance your communications somewhere between the silent treatment and being an open book—something that AccessMSP can help you prepare to do. Like we said, your public relations need to be included in your business continuity planning… let us help you put together an actionable course to guide your business in any form of disaster.
The Best Way to Handle a Cyberattack is to Prevent Them in the First Place
This is, in no way, a dig at the Martin County tax collector office, its staff, or its IT department. Right now, there is absolutely no 100% guaranteed way to prevent any and all cyberthreats. Believe us, if we could package that into a box we would make sure every business and organization throughout eastern Florida had a copy. Unfortunately, it's not that simple. Even the most expensive security solutions can miss something. About the only way to completely avoid any and all risk is to eschew all things electronic, stick with paper and pencil, and shred every document as soon as you are done with it.
That being said, there are preventative measures your organization can take that greatly minimize the risk. These measures include auditing your network, ensuring your policies are properly set up, ensuring that you have the basic security equipment and software running (firewalls, antivirus, etc.) and that they are monitored. Finally, staff training is absolutely critical these days, as the vast majority of threats are designed to exploit the user.
AccessMSP helps businesses like yours. We have a track record of working with some of the most demanding industries, such as healthcare and government, so when it comes to cybersecurity, there aren't many other IT companies in Florida as qualified as we are.
Give us a call at (888) 548-9511 to learn more.
Comment for this post has been locked by admin.
Comments
No comments made yet. Be the first to submit a comment