AccessMSP Blog
Access IT Solutions has been serving the Florida area since 2008, providing IT Support such as technical helpdesk support, computer support and consulting to small and medium-sized businesses.
Choosing the Right IT Company for Florida's Brevard County Businesses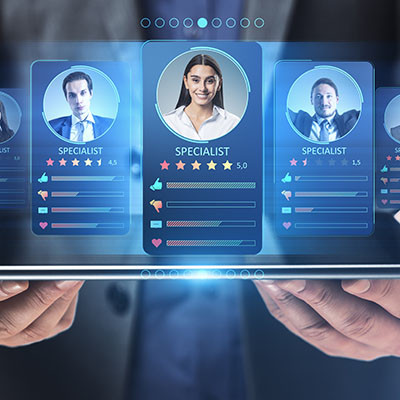 Florida's Brevard County is the tech hub of eastern Florida. From the growing tech industry of Melbourne to the cutting-edge Kennedy Space Center or the station at Cape Canaveral, technology drives Brevard. This means there are a lot of options for businesses in terms of IT support, but not every business is getting the level of service they need to compete.
Let's talk about how to choose the right Brevard County IT company for your business.
What Makes a Good IT Service Provider in Brevard County?
Every business throughout Brevard County, Florida is going to be unique. What works for you won't necessarily be a good match for the business across the street, or even your competitor. That said, you can start with reviews. An IT provider with a lot of negative reviews is probably doing something wrong. Of course, if an IT provider is doing a great job, the client probably doesn't have to call them very often, or even think about them. Compared to restaurants and most other businesses, most IT companies aren't being swarmed with detailed positive reviews.
In fact, most IT companies throughout Florida and most of the rest of the US grow their business the most by word-of-mouth. Asking around amongst your business contacts can be a great way to get some insight on good IT experiences.
Even when you meet with an IT company who comes with raving reviews or respectable recommendations, it's important to vet them to make sure that their services will work for YOUR organization. Here are some important questions to ask during that process.
What's Covered Under the Agreement, and More Importantly, What's Not Covered?
I know we don't need to tell you that you need to read the fine print before signing it, but it's really important to fully understand what you are getting from a managed IT services agreement. While the concept of "managed IT services" isn't really anything new, IT companies are all putting their own flavor on it, and it's not always so sweet.
The concept of managed IT services is simple; keep the network running smoothly to prevent downtime, support calls, and security issues, and do it for significantly less than it would cost to hire the appropriate number of staff to handle it in-house. Businesses should get the same level of dedication and care that they would expect from hiring an in-house IT department, but with the knowledge and expertise of a team with much more experience, better tools, and training.
That's what your business should expect.
If you found this blog post, and you are already working with a managed IT company, or you were previously working with a managed IT company, then it's pretty likely that you did not get that level of service.
This is because a lot of IT companies that were still profiting off of the old style of IT services, where they bill you to fix problems but don't really focus on preventing them, knew they needed to evolve, or at least attempt to compete with the IT companies that take the managed, proactive approach. Basically, it's like going to a really fancy-looking restaurant with a big expensive menu, but they are just serving McDonald's chicken nuggets.
You should run through past scenarios that your business has had to deal with, and quiz the potential IT provider on how they would handle them.
What If I'm Unhappy With Your Services?
You don't want to be stuck in a contract that is actually hurting your business. That said, it's not uncommon for a managed IT provider to establish one, two, or even three-year agreements. These sort of long-term agreements aren't just designed to benefit them, however.
Look at it like hiring new employees for an IT department. The first few months will mostly be onboarding, getting a handle on things, fixing issues, and documenting everything. It may even take longer than that, depending on the state of affairs. Outsourcing to an IT firm that has loads of experience working with businesses of all sizes can definitely be more efficient, but it will still take time to fully acclimate to your business and its quirks and differences. The longer you commit with an IT provider, the better the service will get, and the less you'll need to interact with them. A long term relationship leads to a much more effective one.
With all that said, if the relationship goes sour, you don't want to be stuck in a bad situation. Run a scenario by the IT provider before signing an agreement, and ask them what would happen if it wasn't a fit. Can you get out of the agreement in a way that is fair to everyone?
Look for responses like, "Yes, you would just need to pay through to the end of the next payment period and allow us x-amount of time to offboard," or better yet, "We would do absolutely everything in our power to make things right for you, but if you truly weren't happy we would negotiate ending your contract early."
Also, make sure that is made clear in writing.
Don't Skimp on Security
Depending on your situation, you are probably looking for an IT consultant to help with tangible computer problems, i.e. computers are crashing, the network is slow, and things aren't working. While these are definitely going to be urgent problems, you can't avoid having conversations about security and compliance.
IT security is becoming more and more important each and every year, with threats causing more damage to businesses and cybercriminals targeting small businesses more frequently.
Compliance is also becoming more important. Not only are there industry regulatory compliances your business may have to meet, but if you deal with credit card transactions or healthcare information you need to take major steps to protect it. All businesses should be protecting the information they have on their employees, clients, and prospects. On top of that, business insurance has been pushing hard to ensure that their customers meet specific cybersecurity guidelines. If all your IT provider is doing is running Windows Updates and providing help desk support, that isn't going to get your business to any particular level of compliance. In fact, that's far below the bare minimum.
Get a Second Opinion
If IT isn't your day job, then choosing someone to manage your IT for you isn't going to come naturally. There are a lot of complex, moving parts when it comes to technology and your IT budget is usually a pretty large chunk of your overall expenses. That's why it's important to take your time and make informed decisions before you sign a contract.
When choosing the right IT company to serve your Brevard county business, you need to weigh your options based on price, capability, experience, and carefully examine what is and isn't included. IT is a field where it isn't always clear when something was done correctly, or if the IT provider is actually doing a good job. Just because everything is working doesn't mean that everything is secure.
Getting a second opinion on your IT is a good way to go, and we can help with that with a network audit. Whether you are evaluating a quote, or you are wondering if you are actually getting what you paid for, AccessMSP can help you get the right answers.
Tired of looking for the best IT consultant in Brevard County? Give us a call at (888) 548-9511, and you'll never have to search for a new IT company ever again.
Comment for this post has been locked by admin.
Comments
No comments made yet. Be the first to submit a comment