AccessMSP Blog
Access IT Solutions has been serving the Florida area since 2008, providing IT Support such as technical helpdesk support, computer support and consulting to small and medium-sized businesses.
Business is Changing for Florida Businesses—Your IT Needs to Change With It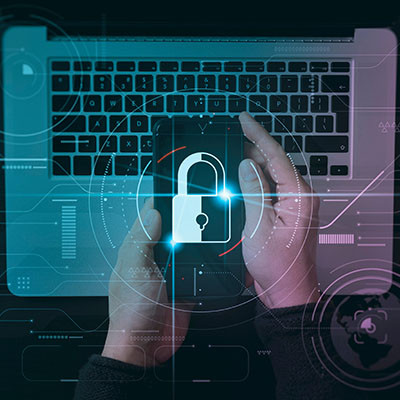 The last several years have been pretty transformative for a lot of businesses of all shapes and sizes throughout southeast and central Florida. Organizations that have adapted to changes by leaning on modern technology have often been able to come out on top. We're going to talk about some specific IT trends that local businesses need to be on the lookout for, and how they can improve your productivity, increase your output, or simply keep you operational despite outside forces.
Some of the Latest Tech Shifts Have Been Pretty Obvious
Depending on the type of business you run, some of the IT trends over the last few years have been more akin to a slap in the face, as opposed to a gradual shift in how we do things. If we look back a few years ago to the start of the COVID-19 pandemic, we see the struggle that a lot of businesses had to offer remote and work-from-home capabilities. We saw the great resignation, that caused large swathes of the workforce to jump from job to job, or career to career. Employees across many industries jumped ship to join the gig economy and many business owners had to make challenging decisions around this.
On top of that, cybersecurity has become a much louder, more pressing issue for many organizations, and it should be an urgent priority for virtually ALL organizations by now, but we will touch on that later.
2023 is essentially seeing the culmination of all of this change, and not only is it time for businesses to take on these various paradigm shifts, but doing so effectively can mean higher profits, better output, better sustainability, and help ensure a bright future all across the board. Businesses that don't heed the call to action might find themselves struggling to compete, hire the best workforce, or hemorrhaging money on problems that could have been avoided.
It sounds dark, but change is an inevitable part of doing business, and the central theme of most of the biggest success stories.
2023 and the Remote or Hybrid Workforce
While not every type of business can benefit from allowing some or all of their employees to work from home, the evidence has been pretty clear that it can be successful for many types of businesses. We're not really going to debate the different sides of that here, other than the fact that many valuable employees will prioritize a job that offers full remote work benefits over one that requires them to go into the office, and that many employers have been on the record of stating that remote worker productivity is on par with, or better, than in-office productivity.
If your business can support a remote or hybrid workforce, it should maintain the capability to, and that includes having the IT infrastructure to support it. This isn't necessarily expensive either, it just needs to be done carefully and competently. Your remote workforce needs all of the same tools and access they would have in the office, and their endpoints, or at least their connection to the office, needs to be as secure as it would be if they were at the office. There are plenty of ways to establish this, but the most common and least complex is setting up a VPN (or virtual private network) to allow workers to tunnel into the office network from any device. This connection is secure, and gives them access to everything they need. The business can choose to hand out laptops for each worker, or continue to keep the workstations in the office and let workers remote into them securely, although the latter option offers less flexibility and in some cases, slightly weakened performance.
These technologies aren't new either. Multiple offices, traveling salespeople, and at-home workers have been in play for decades, and the technology to drive this has been there throughout most of that time. The 2020s were just the first time that a lot of smaller Florida businesses had to even consider it at such a scale.
It's worth keeping this in mind when fine-tuning your 2023 technology budget—how can you improve your remote workforce, or incentivize future staff who won't consider employers that don't offer remote? How are you tracking devices, measuring KPIs, and ensuring that security is baked into everything in play? That's where AccessMSP can come in and help you. We made sure our existing clients had as little disruption as possible when shifting to remote work a few years ago, and many of them still maintain it today.
Cybersecurity Needs to be a Primary Focus—And Treated URGENTLY!
There are two major misconceptions about IT security when it comes to Florida businesses. The first misconception is that small businesses aren't being targeted and thus aren't at risk. The second misconception is that cybersecurity is a luxury that only larger businesses can afford.
You don't hear about small businesses dealing with ransomware, data breaches, or extensive downtime caused by cyberthreats because they don't tend to get the same media coverage of major widespread attacks, and also, most businesses that do suffer want to avoid the bad PR that comes with having customer information lost or stolen. The fact is that smaller businesses are just as likely, if not more likely to be targeted by cybercriminals, because they are easier targets. From a cybercriminal's perspective, the payoff is still there, and it's likely that a smaller organization doesn't have the same security practices in place that a larger enterprise might have.
That brings us to our next point—good IT security isn't some out-of-reach luxury item that only massive companies can afford. It's mostly about configuring your network properly and training your end users to use strong passwords and not click on things they shouldn't. I'm oversimplifying it a little bit, but when you get down to brass tacks, cybersecurity is less about throwing money at a problem and more about just making sure you follow a comprehensive list of best practices.
There are security investments that need to be made, of course. You need solid, centralized antivirus, antimalware, a firewall, a VPN, and someone should be monitoring access logs and alerts, and you need to be backing up your data, but these things have all become so standard for businesses that it's practically a cost of doing business. The real costs are when a business doesn't have these standards in place. The costs associated with dealing with cyberattacks, ransomware, and data breaches are staggering, especially when it comes to the downtime, PR, and catchup that most organizations need to endure. On top of that, insurance providers want businesses to meet bare-minimum cybersecurity requirements in order to get coverage, and for many industries, especially those in the healthcare field, there are even higher standards that they have to meet.
Business owners need to truly understand the weight of not taking cybersecurity measures seriously, and with threats at an all-time high and increasing year by year, 2023 needs to be the year we all have this conversation and make sure your business is protected.
Let's Be Your IT Partner
Access MSP is Southeast Florida's #1 IT Consultant. We work with businesses and organizations of all shapes and sizes, including those in the medical and healthcare industries. We understand compliance and cybersecurity, and we understand how important it is for a business to stay within budget to operate.
We're located in Miami, but we provide services for businesses throughout eastern and central Florida, including Brevard County, Indian River County, Broward County, Orange County, Osceola County, St. Lucie County, Martin County, Palm Beach, and beyond.
Getting started is easy—just give us a call at (888) 548-9511 to talk about your business, your IT pain points, and how we can help solve them for you!
Comment for this post has been locked by admin.
Comments
No comments made yet. Be the first to submit a comment