AccessMSP Blog
Access IT Solutions has been serving the Florida area since 2008, providing IT Support such as technical helpdesk support, computer support and consulting to small and medium-sized businesses.
2023 Cybersecurity Trends That South Florida Businesses Need to Watch Out For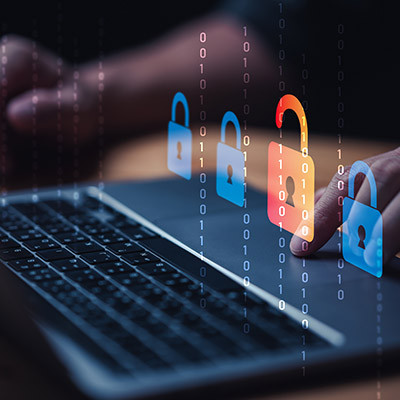 Cybercrime has been, unfortunately, on the rise over the past few years, with ransomware, data breaches, and other forms of attack impacting more and more businesses. Phishing attacks are undermining the security that these businesses have put in place—both here in South Florida and beyond. Let's consider some of the attacks we anticipate will be prevalent this year, so that you can be better prepared to deal with them.
Attackers Will Target Your Business Through Your Users
Consider the situation for a moment. Particularly after the pandemic shifted many employees from the office to remote operations, cybercriminals have turned their focus to these workers. In the midst of uncertainty, new procedures, and general stress and anxiety, newly remote workers make relatively easy targets for phishing and other manipulation.
Furthermore, attackers are increasingly careful to send legitimate-looking phishing messages through recognizable and generally trustworthy cloud services. Google Drive, Microsoft, and Zoom became favorite tools to use to trick targets.
With hybrid operations and remote work remaining common business strategies, these remain common strategies for cybercriminals to take advantage of and therefore have been improved as they have been used. What's worse, these strategies can still be just as effective against in-office employees, which means your in-office defenses could be bypassed via your staff.
Here's the key—you need to ensure that your employees are trained in the network security basics that will help to protect your organization, in addition to having the security solutions needed to establish a baseline of security. Everyone needs the training that will make them aware of the threats out there, able to identify them, and critically, how to properly handle them.
We can help with that by providing training programs that can bring any employee into the fold, tightening up your cybersecurity stance.
We'll Still Need to Deal with Ransomware
Cybercrime is an industry, and as such, many cybercriminal organizations operate as a business—which means they're just as focused on their return on investment as any other business would be. This is a big part of the reason that attackers are so intent on improving their scams in both scale and efficacy. Now, does that mean we'll see an end to cyberattacks that are laughably transparent? No, but we need to be even more alert to the small warning signs that might accompany these attacks moving forward.
Ransomware is a particularly nasty threat to deal with, as an infected computer or network will encrypt files or data until all data is encrypted—totally inaccessible to the impacted business. The attacker will then demand a ransom, generally to be paid in some form of cryptocurrency—meaning that you can't renege on the attacker and simply have your bank stop the payment. These ransoms can range greatly in price, based on how much the attacker expects you to pay, from hundreds of dollars to hundreds of thousands of dollars. And, even if you do pay the ransom, there's no guarantee that your business' data will be restored, and who knows what else the cybercriminal may have introduced into your network.
Ransomware can also spread rapidly, through an entire network and beyond. Email contacts can also be impacted, and data can be leaked as it's locked away. Plus, these attacks are hugely expensive to deal with, which makes it almost unbelievable that so many businesses haven't properly prepared for them.
While the ransoms can bring significant costs, the real costs come from the other impacts that ransomware have—impacts like downtime, and PR to explain to your clients and customers what has happened.
The fact of the matter is, most (really, all) of your business' various departments will need your business' data and network to some extent. This means that most businesses will see about 80 to 100 percent of their workforce in some way hindered by ransomware. When this happens, it can be several days before normal operations can be resumed, wholly dependent on how well the business has prepared. If customer data was affected, you'll have to release statements and communicate with these customers. You'll also need to do some reputational damage control, and even if you handle things perfectly and promptly, some level of damage likely can't be avoided.
Ransomware has been rising over the past few years, with over 236 million attacks recorded during the first half of 2022 alone. Unfortunately, there's no indication that it will slow down, either.
This means that businesses will need to approach ransomware and its prevention in a twofold strategy—through both training, as well as modern security measures and proactive monitoring.
Attacks Also Influence the Cloud
It isn't unusual for many businesses nowadays to eschew on-site infrastructure in favor of the cloud and the services of Microsoft 365 or Google Workspace, most organizations today using the cloud in some way, shape, or form. Generally speaking, if you access your data or an app via the Internet, congratulations—you've just used the cloud.
More businesses are using the cloud for more of their needs all the time, because it really is just a smart and practical decision. For what are frequently decreased costs, your users will be able to leverage more tools and technologies than they could otherwise—and all of this is (generally speaking) secure. After all, who's more likely to have a sufficient budget behind their security, a small business or a cloud vendor? That being said, it is important that you don't blindly trust your cloud provider—they can be breached, too. It just doesn't happen as often.
While Microsoft OneDrive and Google Drive haven't faced a major breach (as far as we're aware), it could very well happen. These services are extremely popular, and cybercriminals know it. That's why they are also commonly used to facilitate phishing scams and other threats.
Plus, if your implementation of your chosen cloud service isn't executed properly, you could very well introduce vulnerabilities to your business. Having a comprehensive assortment of protections in place—access controls, two-factor authentication, password standards, and the like—is essential to keep your business functioning.
Don't Allow Your Business to Be Taken Advantage Of
Protecting your business has only become more complex and challenging, but that doesn't mean it can't be done. We're here to help businesses all over Florida in elevating their operations through the use of technology… and we can do the same for you.
Give us a call at (888) 548-9511 to get started.
Comment for this post has been locked by admin.
Comments
No comments made yet. Be the first to submit a comment